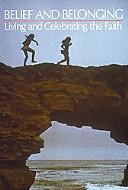 230.2
Belief and belonging : living and celebrating the faith : from the French text Livre de la foi
Collegeville, Minn. : Liturgical Press, c1990.
x, 218 p. : ill. ; 25 cm.
This book contains reflections on the fundamental truths of the faith, particularly as contained in the Creed. It offers assistance to all who seek to be faithful in prayer and tackles the challenge of witnessing to the faith by a daily life made new in Christ.
Available
Regular
1 copy available at St. Luke the Evangelist
| | |
| --- | --- |
| ISBN: | |
| LC Call No: | BX1751.2 .L5413 1990 |
| Dewey Class No: | 230/.2 20 |
| Author: | |
| ME:UniformTitle: | |
| Title: | Belief and belonging : living and celebrating the faith : from the French text Livre de la foi / by the bishops of Belgium. |
| Publisher: | Collegeville, Minn. : Liturgical Press, c1990. |
| Physical: | x, 218 p. : ill. ; 25 cm. |
| Summary: | This book contains reflections on the fundamental truths of the faith, particularly as contained in the Creed. It offers assistance to all who seek to be faithful in prayer and tackles the challenge of witnessing to the faith by a daily life made new in Christ. |
| Subject: | Catholic Church--Doctrines. |
| Subject: | Catholic Church--Catechisms--English. |
| Subject: | |
| Subject: | |
| Link: | |
| Field | Ind | Subfield | Data |
| --- | --- | --- | --- |
| 001 Control No | | | 1151 |
| 005 LastTransaction | | | 20170720120009.0 |
| 008 Data Elements | | | 900402s1990 mnua 000 0 eng |
| 010 LCCN | | $a Record content licensor | 90035750 |
| 020 ISBN | | $a ISBN | 978-0-8146-1598-0 |
| 035 System Ctrl No | | $a System control number | tcgc44089 |
| 035 System Ctrl No | | $a System control number | 21482855 |
| 040 Cataloging Src | | $a Original cataloging agency | DLC |
| | | $c Transcribing agency | DLC |
| | | $d Modifying agency | ATO |
| 041 Language Code | 1 | $a Text/soundtrack/separate title | eng |
| | | $h Orig/intermediate tranlations | fre |
| 050 LC Call No | 00 | $a Classification number | BX1751.2 |
| | | $b Item number | .L5413 1990 |
| 082 Dewey Class No | 00 | $a Classification number | 230/.2 |
| | | $2 Edition number | 20 |
| 092 | 0 | $a | 238.2 |
| | | $b | B429 |
| | | $2 | 20 |
| 100 ME:PersonalName | | $a Personal name | Bishops of Belgium. |
| 130 ME:UniformTitle | 0 | $a Unform title | Livre de la foi. |
| | | $l Language of a work | English. |
| 245 Title | 00 | $a Title | Belief and belonging : |
| | | $b Remainder of title | living and celebrating the faith : from the French text Livre de la foi / |
| | | $c Statement of responsibility | by the bishops of Belgium. |
| 260 PublicationInfo | | $a Place of publication, dist. | Collegeville, Minn. : |
| | | $b Name of publisher, dist, etc | Liturgical Press, |
| | | $c Date of publication, dist, etc | c1990. |
| 300 Physical Desc | | $a Extent | x, 218 p. : |
| | | $b Other physical details | ill. ; |
| | | $c Dimensions | 25 cm. |
| 520 Summary | | $a Summary, etc. note | This book contains reflections on the fundamental truths of the faith, particularly as contained in the Creed. It offers assistance to all who seek to be faithful in prayer and tackles the challenge of witnessing to the faith by a daily life made new in Christ. |
| 610 Subj:CorpName | 20 | $a Corporate name | Catholic Church |
| | | $x General subdivision | Doctrines. |
| 610 Subj:CorpName | 20 | $a Corporate name | Catholic Church |
| | | $v Form subdivision | Catechisms |
| | | $x General subdivision | English. |
| 650 Subj:Topic | | $a Topical term | Catholic Church |
| | | $x General subdivision | Doctrines |
| 650 Subj:Topic | | $a Topical term | Catholic Church |
| | | $x General subdivision | Catechism. |
| 852 Holdings | | $a Location | SLTE |
| | | $h Classification part | 230.2 |
| | | $p Barcode | 4373 |
| | | $9 Cost | $15.00 |
| 856 ElectronicLocat | 4 | $3 Materials specified | Cover image |
| | | $u Uniform Resource Identifier | https://covers.openlibrary.org/b/id/4710877-M.jpg |